If you're looking to learn some new skills and want something relaxing to watch and listen to, The Crafsman Steadycraftin might be just what you need in these anxious times.
"The Crafsman" is the pseudonym of a skilled self-taught wood worker and furniture maker on YouTube who provides gentle instruction on variety of DIY subjects, including wood working, sculpting, casting and video production. The Crafsman never appears on camera except for his black nitrile gloved hands and in the guise of his puppet avatar, a deliberate choice he attributes to wanting "people to formulate who the Crafsman is inside, based not on skin."
Whether you're new to craftin' or an old pro, all of The Crafsman's tutorials are down-to-earth, accessible, and extremely informative. A favourite of mine is this great introduction to sculpting with Monster Clay and Castilene:
A big part of The Crafsman's cult-like popularity is his ultrasmooth voice, which evokes the image of a charming, well mannered Southern American gentleman. Woodcraft magazine described it as "a mix of southern Bob Ross and Snoop Dogg," and more than one fan has compared it to "a cool mint julep on a hot night."
The Crafsman is like an ASMR warm bath of skilled craftsmanship and gentle instruction.

Phil McArther
Equally delightful is The Crafsman's rustic workshop, which he built from reclaimed wood and metal. It's filled with toys, antiques, retro video games, stickers and gifts from his subscribers. The Crafsman describes it as "more aesthetic than functional":
In addition to steady craftin', The Crafsman loves making videos with old video equipment and in-camera special effects:
…and often provides his viewers with lots of folksy, timeless words to live by: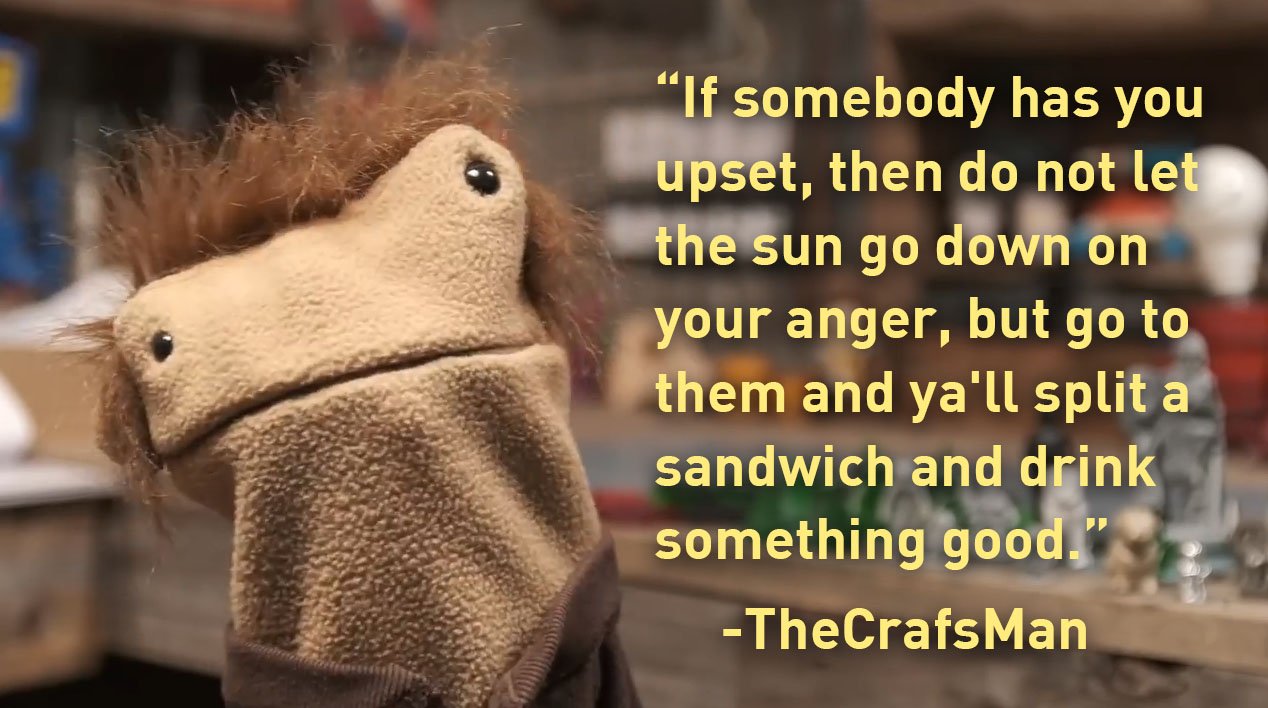 You can subscribe to The Crafsman on YouTube for more and help keep him Steady Craftin' with support on Patreon. There is also a Steady Craftin community on Reddit where fans share and discuss Crafsman inspired craft ideas, plans, art, projects and results.